A fun and safe space for business owners & professionals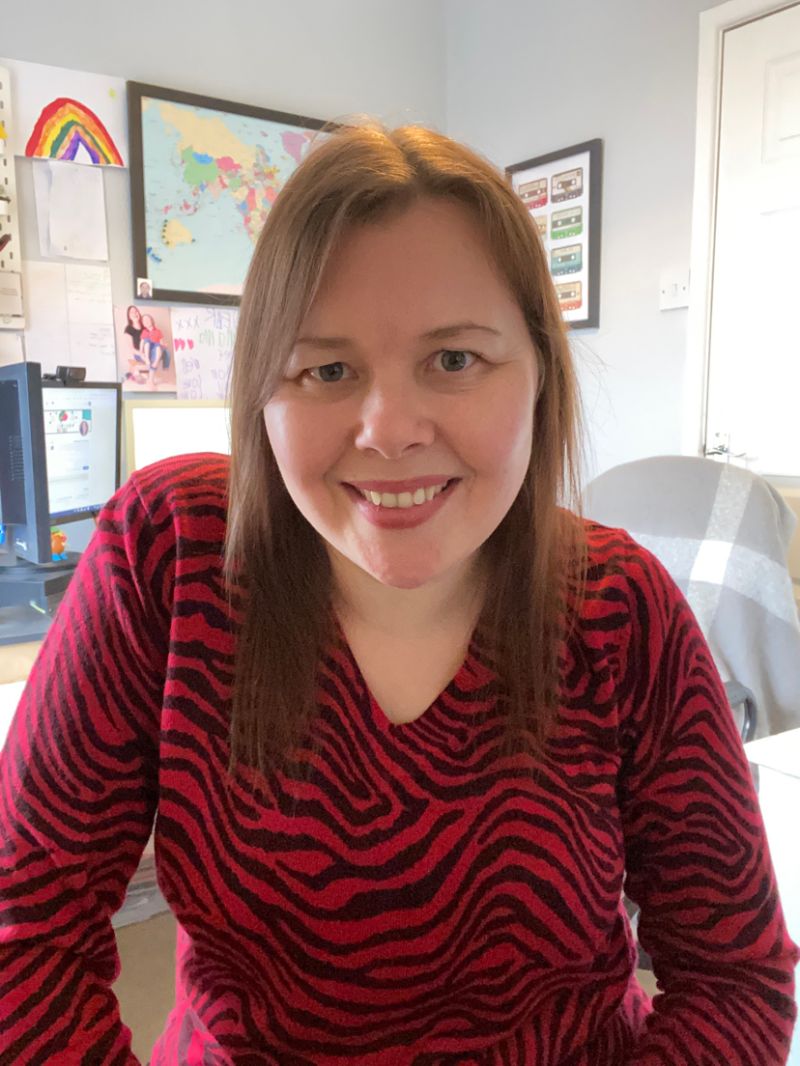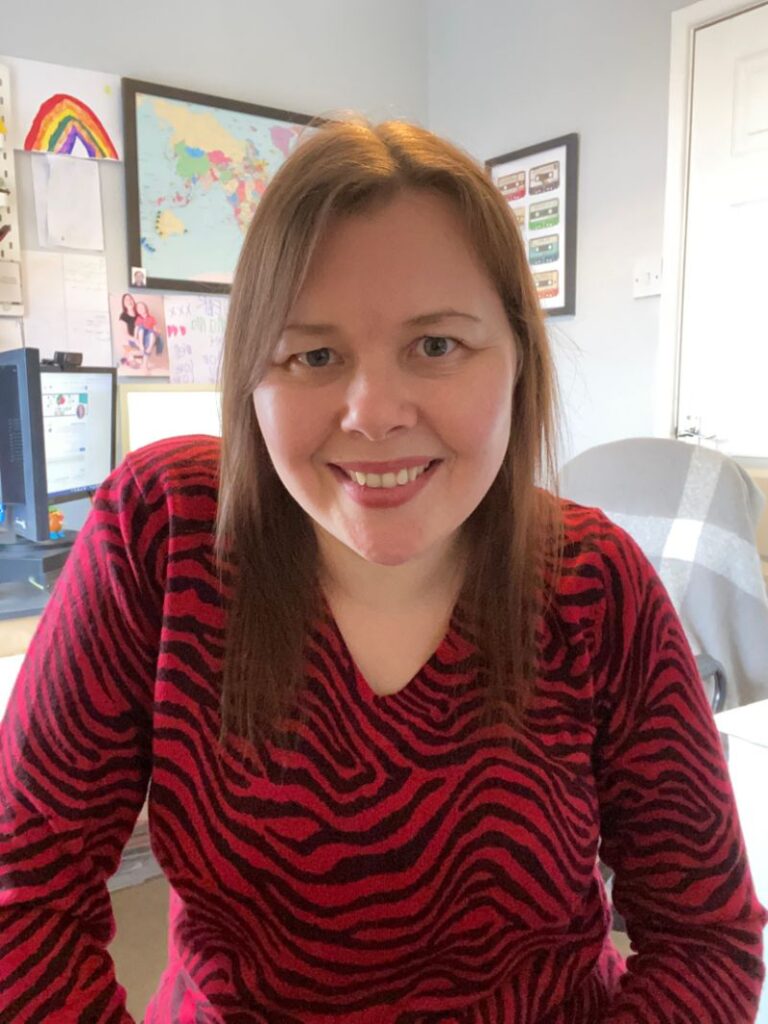 Hi!  I'm Louisa, a Business Mentor and Strategist with a creative twist and the founder of InclUSion.  
I created this community with the aim of offering a fun and safe space for business owners and professionals to unite, feel at ease being themselves, and assist them in unlocking their potential.  As an inclusive and diverse community, InclUSioners (members) all offer different perspectives and ideas.
It's a peer-to-peer community with weekly sessions led by me offering assistance, ideas, clarity, guidance, and accountability.
"Louisa always looks at your business as a part of your whole life, combining personal and professional. I find those discussions provide a valuable perspective.  Louisa combines optimism, resilience and strategy to great effect. Those values are present throughout the community and give it strength." – Lisa de Caux, Proofreader and Editor
"It is a great group to belong to and the other members are just as 'down to earth' as I am, and it makes a great difference to how comfortable you feel within an environment where you can ask for advice, give advice, and be held accountable by Louisa. " – Mike O'Reilly, Founder of Age Diversity Network
Find out what InclUSion really means to me, why it's important, my approach and take a look at how Heartbeat works. 
Whether you run your own business or you work from home, it can sometimes feel like a lonely world.  Even as an employee, it can feel isolating because you might not get on with your co-workers.
Since I launched my business in 2017, I  have joined lots of different communities.  Some paid, some free.  Some online and some in-person but aside from a couple, I really struggled to find a community that worked for me.  One where the sessions were at times I could make and where I could be myself, the real me.
Thinking about my own experiences, the juggling I do between work and life and what I was looking for, I knew I wouldn't be the only one wanting something different.  
This community is about supporting you and helping you get from where you are right now to where you want to be.  You can share funny pictures and stories here, or ask for help and support when you need it.  It's also a place for being held accountable and gaining ideas for your business.
Amy Walters, the founder of Bloom Creative is a founding member and joined InclUSion in November 2022.  
When I asked Amy what she had gained from being a member, this is what she said.
"I've gained clarity with new business ideas.  I've gained accountability to get stuff done (and 'eaten many frogs!').  I've gained great business connections and friends.  All of this has had a positive impact on my professional (and personal) life. Getting to know like-minded business owners who also manage chronic conditions has proven more valuable than I realised it would be – helping me to feel supported, encouraged, and determined. Being able to share and support others in the group too has given me a sense of purpose."
The Hub is our online space, based on Heartbeat (similar to Slack but better).  With a number of different channels offering dedicated chat topics, this is a relaxed, fun and safe space.
Each week, we have different sessions to help you take the next steps, answer questions and help you problem solve.  This is in addition to virtual co-working and quarterly workshops.
When I asked Gillian what she had gained from being a member, this is what she said.
"What has surprised me is how well we've all bonded.  It's helped me to feel less alone and less isolated. I can talk about what's going on in my life and business and know that other the members of Inclusion get it. Also, being neurodiverse I feel like I'm a safe space where I can be myself.  The way I describe InclUSion to my network is by saying, it's a place that's diverse, full of people from all walks of life and business who get together to talk about their business successes and failures, who help each other out and support each other."
I get it!  You've only got so many hours in the day and you might be part of other communities, so why this one?
The way I describe InclUSion is that it's a home for you to drop into when you want or need something or perhaps you're feeling a little lonely and you want to see a friendly face.    
The events happen on different days and times of the week, with some of them recorded.  The Hub is always there when you need it.  
Angela Lyons, the founder of Lyons Creative is a founding member and joined InclUSion in November 2022.  
When I asked Ange what she had gained from being a member, this is what she said.
"What has surprised me is the friends I have made and the support I have received from other members.  From most of the business focussed sessions, I come away with something that I have learnt or can implement.  Even though it was not directed to me – always learning from others.  Personally – I am understanding how people with different issues/conditions work and live life.  I was aware of them but knowing/learning about them has made me feel humbled and they are comfortable to share.  Everything is safe to speak about.  I think InclUSion is for everyone who is open to learn and share from others.  But it is also for people who want to keep in the background quietly, but are open to be part of a community."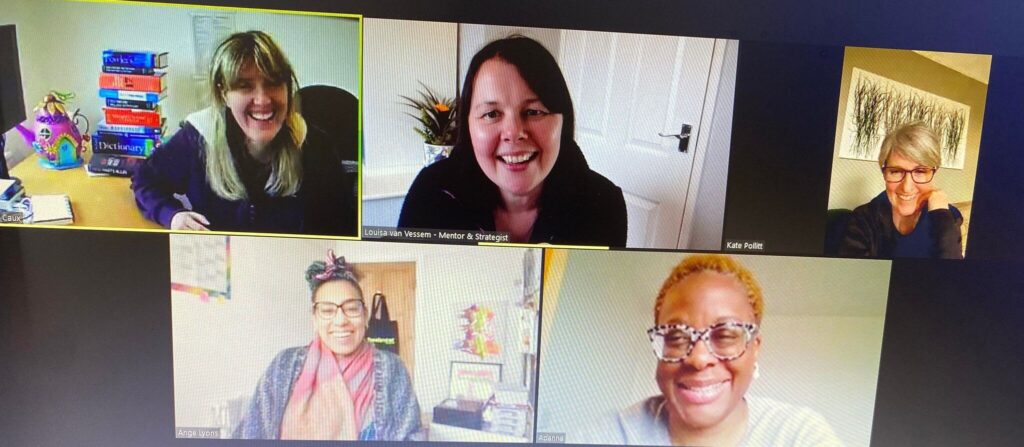 InclUSion will be a great fit for you if…
You want to feel connected with like-minded people from a range of backgrounds and experiences.
You want to be part of a community where you feel valued and you feel heard.
You have a tendency to procrastinate, remember being busy doesn't mean being productive.
You want a space where you feel comfortable to be you without fear of judgement… celebrate the good times but also talk openly about the struggles.
You want to feel more confident, gain ideas, and get answers when you need them.
Monthly
2 x virtual co-working sessions per month

4 x events per month (Q&A, catch-ups and masterclasses)

An active and supportive online community based on Heartbeat

Access recordings from previous InclUSion sessions (workshops & masterclasses)

Save 50% off digital products

Save 40% off individual Energiser Sessions (making it £90.00 instead of £150.00)

Save 25% off one-to-one programmes (including BETA programmes)
Sign up before 10pm on the 8th of October to receive a free 30-minute one-to-one with Louisa
Who am I?  Good question.
I am someone who has always been passionate about including people and making people feel welcome.  That's why I came up with the name "InclUSion" with the emphasis on "US". 
I relate to many challenges since I'm solo parenting and my little dude is autistic and I was diagnosed with autism myself in 2022.  In addition, I have several health conditions including chronic fatigue syndrome.
I started my business in 2017 and since that time it's evolved massively and will continue to naturally evolve.  I would describe myself as someone who is quietly ambitious and will set myself goals and go after them.  I love to take action (no matter how big or small the action is).
I love mixing creativity with strategy and not doing things the 'normal' way.  I'm pragmatic and I will challenge your thinking.  I'm not 'woo' or 'fluffy' and I won't say things for the sake of it.  I also love to have fun in my business.
If you want to start a conversation with me, a good starting point is to talk about travelling because that's my passion but since the little dude, that hasn't happened as much.  However, it won't stop me from chatting about previous adventures and I love hearing stories from others.
I know what it's like, you can read all the testimonials in the world and listen to video testimonials but you might still have questions about whether or not this is the right community for you, so let's have a chat.
Book a call with me and I can take you behind the scenes and answer any questions you have.
"I have learnt different perspectives and different ways to work through work problems as well as help from Louisa, which is in-depth and genuine.  Being part of this fantastic community has made me feel I have somewhere to go to vent, ask questions and get support."   Erin Buck, Virtual Assistant