"Louisa doesn't sit and tell you what you need to do, she works collaboratively with you, and takes a holistic approach suited to your individual needs."
Need help seeing the bigger picture?
If you're looking to feel empowered and want to get clear on which direction you need to take, then work with me. 
Consider where you are right now. 
Perhaps you've tried business coaching and it hasn't worked for you. 
Perhaps they just told you what you wanted to hear. 
You want someone to be honest with you and give you some much-needed clarity on where you're headed – because you've not had this up until now. You want to be certain of which direction is best for you because you want it to be aligned with your values rather than feeling tired and confused all the time.
So, imagine, what would it feel like to not be like this anymore, to not feel so overwhelmed or frustrated?
Good, right?
Close your eyes and picture yourself feeling clear about the direction you're heading in. Going from feeling unsure, with no starting point and no idea of how you're going to achieve anything – to knowing exactly where you're going and how you're going to get there.
Going from a lack of confidence to feeling self-assured and gaining a deeper understanding of the steps needed to achieve your goals.
How does that feel for you now?
What makes me different and why should you trust me?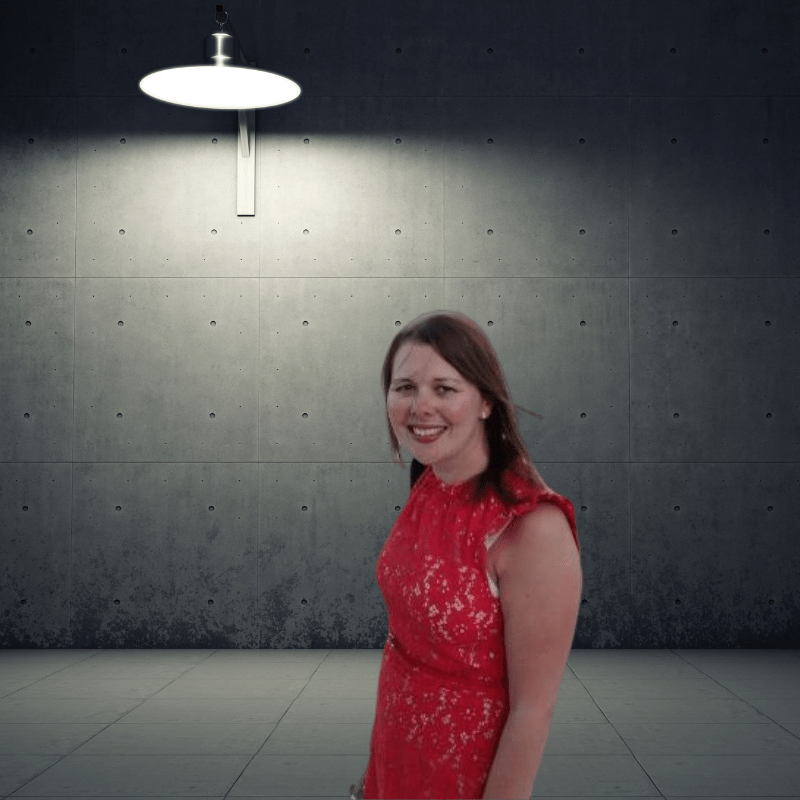 You should trust me because I'm honest and transparent. And I'll teach you how to be resilient and confident in a way you haven't been up until now.
I nurture and value relationships with people and I love helping them and always I'm on your side.
And while I'm community-focused, I also enjoy nurturing relationships with people, one-on-one. I get to know them as individuals and love building those relationships. 
Why?
I understand creatives and leaders on a deeper level and understand how they think and talk. 
I have that combination of left and right-brained understanding – and I utilise this to great effect.
I'm different because I will build up your confidence and challenge you in a safe space.
Why did I start my business?
When I started my business I wanted a change, a challenge, something different, but a week after handing in my notice, I found out I was pregnant.
My little dude was born in 2016 and I launched my business in 2017.   We're both autistic and I also have invisible illnesses and what I've realised is that it's all about balance, freedom and flexibility on your own terms. 
I found that working for myself was the best option because it gave me the flexibility to work around my little dude and simultaneously build a community. 
I wanted to create a community that's all about that, inclusive and a safe space to talk. I want to empower people and bring them together to celebrate all the ways that they're different. 
And help them to achieve their goals – to make them see that the differences that make them unique are the very things that will propel them ahead, and make them a success.
"She is fun to be with, kind, warm and has a human touch. These traits are essential to me, and in fact were the main reason she won my business to start with. We're at work for a large percentage of our lives – she makes the time fly in a good way."
This is an inclusive group of people coming together. It's about personality and community and having those shared values.
And that's what InclUSion has been all about. Diversity, inclusion and building communities where people feel safe and comfortable in their own skin.
My brand has always been about me injecting my own unique perspective into everything I do and it's certainly played a huge role in the development of my business over the past few years.
Everything about my brand reflects me, who I am and how I live my life. Even the colours I launched my business with, the orange and white. – reflect my Dutch heritage. 
"It instantly helped me clear the clutter and feel less lonely. It helped me release tension that was building up from juggling business, guide dog school, and family life. I often wondered what is different about it. Heartbeat is a disability-inclusive, friendly place to be.

And, that's Louisa, too." 💜
I like to build up people's confidence and challenge them in an honest, supportive and transparent way, and in a way you won't get anywhere else.
I won't tell you what you want to hear, but what you need to hear to help move you forward.
I'm detail-focused and I also see the bigger picture, it's a combination that works really well. I instinctively know what works and I'm good at identifying gaps and what's missing.
In my power hour, you might be in the wrong headspace, with too many ideas flying aimlessly around inside your head. You may not be able to make sense of them, or you're completely lost as to what to do first. 
"Louisa went above and beyond to get to know me, my business, my story, my brand and what I wanted to achieve.  She believed in me, championed me and celebrated with me when I started getting results."
Imposter syndrome may have kicked in or shiny objects are showing you a different way – which isn't necessarily the right way. 
I will give you the ammunition, the fresh perspective, the ideas and a new angle from which to see things, with suggestions that challenge your current thinking and propel you forward.
Well, if you're looking for an inclusive, chilled space to co-work and network with other like-minded business owners and freelancers – well the Inclusion community is for you.
If you're looking for a community where everyone feels understood and every single person is made to feel a part of things, and that includes those with chronic conditions and those who are neurodiverse – it's definitely for you.
If you want encouragement and feel listened to you'll love the chat channels and the networking sessions that keep everyone engaged. If any of that sounds like something you'd find useful – then it's for you.
If you want to feel motivated, supported, feel productive and fully engaged then Inclusion is the perfect start and I'd love you to join us.
For a community that's diverse, vibrant, welcoming and filled with people just like you in a safe space  – then it has to be Inclusion.